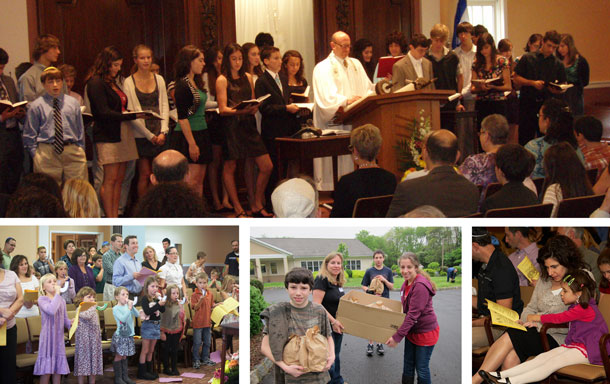 Or Chadash, a Reform Temple serving Hunterdon, Warren, and Somerset Counties is a vibrant and growing Jewish congregation. Our mission is multi-fold. As a synagogue, we hope to provide a warm and nurturing environment for everyone who walks through our doors. As an educational institution, it is our aim to provide our children with the background necessary to develop a love and enthusiasm for Judaism so that Jewish values might guide and enrich their paths through life.
Our highest goal is that Or Chadash becomes a place of meaningful experiences that are cherished and carried on wherever each and every one of us may go. Spiritual depth, excellent religious school, adult education, compassionate mitzvah and social action committees, an active sisterhood, a full schedule of social events, programs and much more are here.
Our Mission
Or Chadash, the Reform Temple of Hunterdon County, offers a caring and inclusive congregation that prays together, builds Jewish community through acts of Tikkun Olam, shares life's events and provides education for all ages.