Contributions to any of the Or Chadash Temple Funds are welcomed and appreciated. Your contribution is a great way to show appreciation or to mark a significant event. All checks should be made out to Or Chadash.
A note will be sent to the recipient of the tribute, and the donation will be recognized in the Or Chadash Newsletter.
To make a donation, please choose a fund from the drop down menu and click submit, or choose a special dedication from the list below and click the appropriate link. You can enter your donation amount on the page that follows. You will also be given an opportunity to add comments, explanations, notations, or anything else that you want the Office to know about your donation.
---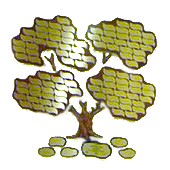 "It is a Tree of Life to those that hold fast to it, and all its supporters are happy."
– Proverbs 3:17-18
Our Tree of Life is to mark a Simcha (joyous occasion). You can honor a special person or event, or remember a special anniversary or birthday or other Simcha by purchasing an inscription on the Or Chadash Tree of Life. An inscribed leaf is $360.00; a small foundation stone is $1,000.00; and a large foundation stone for $1,500.00. A few examples follow:
In honor of the naming of




Jane Smith




Born September 18, 2003




Grandma Jean & Grandpa Henry

In honor of Jon Smith




Becoming a Bar Mitzvah




September 18, 2003




The Smith Family

Celebrating the Smith's




Golden Anniversary




With love from




your adoring grandchildren
Click here to order your leaf or foundation stone.
---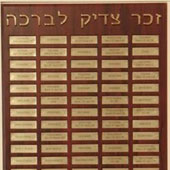 A Memorial Plaque dedication can be made to honor the memory of a loved one.  It can be purchased for $500.00.  If you would like to include the date of death or the years of life, please add that to your dedication information.
Click here to add a special name to the Memorial Plaque.
---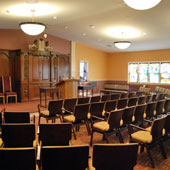 You may dedicate a chair in the Sanctuary to commemorate an occasion, as a gift of gratitude or to honor the memory of a loved one. The cost of $218.00 includes a three line dedication on the chair.
Click here to purchase and dedicate a Sanctuary Chair.