The Or Chadash Sisterhood connects Jewish women of all ages and backgrounds to one another. We work year around to create programs, events and fundraisers that support our community. The Sisterhood is open to all members and friends. We encourage you to join us for events and planning meetings. Ideas and help are welcome in event creation and planning. 
Sunday Morning Trail Walks & Coffee Talks
Want to meet some new people, or catch up with friends you only see in the hallways of OC or while waiting to pick up your children? Join us month for either a quick walk and/or a quick coffee klatch! We never seem to have time to get together so a nice walk and talk during Hebrew school on Sundays seemed to be just the thing! We will meet at the front door of Or Chadash at 10:15 AM and take a 30 minute walk up Foothill Road. We will return to OC at 11:00 AM for coffee and treats. If you prefer not to walk, meet us for coffee at 11:00 AM. We hope to see some new and familiar faces. Any questions, please contact the synagogue.
Please see our Home Page for Trail Walk & Coffee Talk dates and for other upcoming Sisterhood Events.
SOME PREVIOUS EVENTS 
Welcome Back BBQ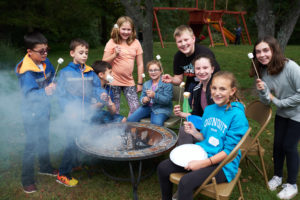 The Sisterhood organized a BBQ event to welcome congregants back for the new year. This was held after the opening day of Religious School. Food, fun, and games were enjoyed by all!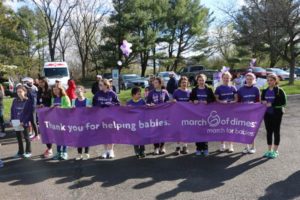 March of Dimes Walk at Spruce Run Reservoir
Jazzy Parliyan and her team, Team Mitzvah, raised money and awareness of prematurity for a VERY easy walk in the park, literally!